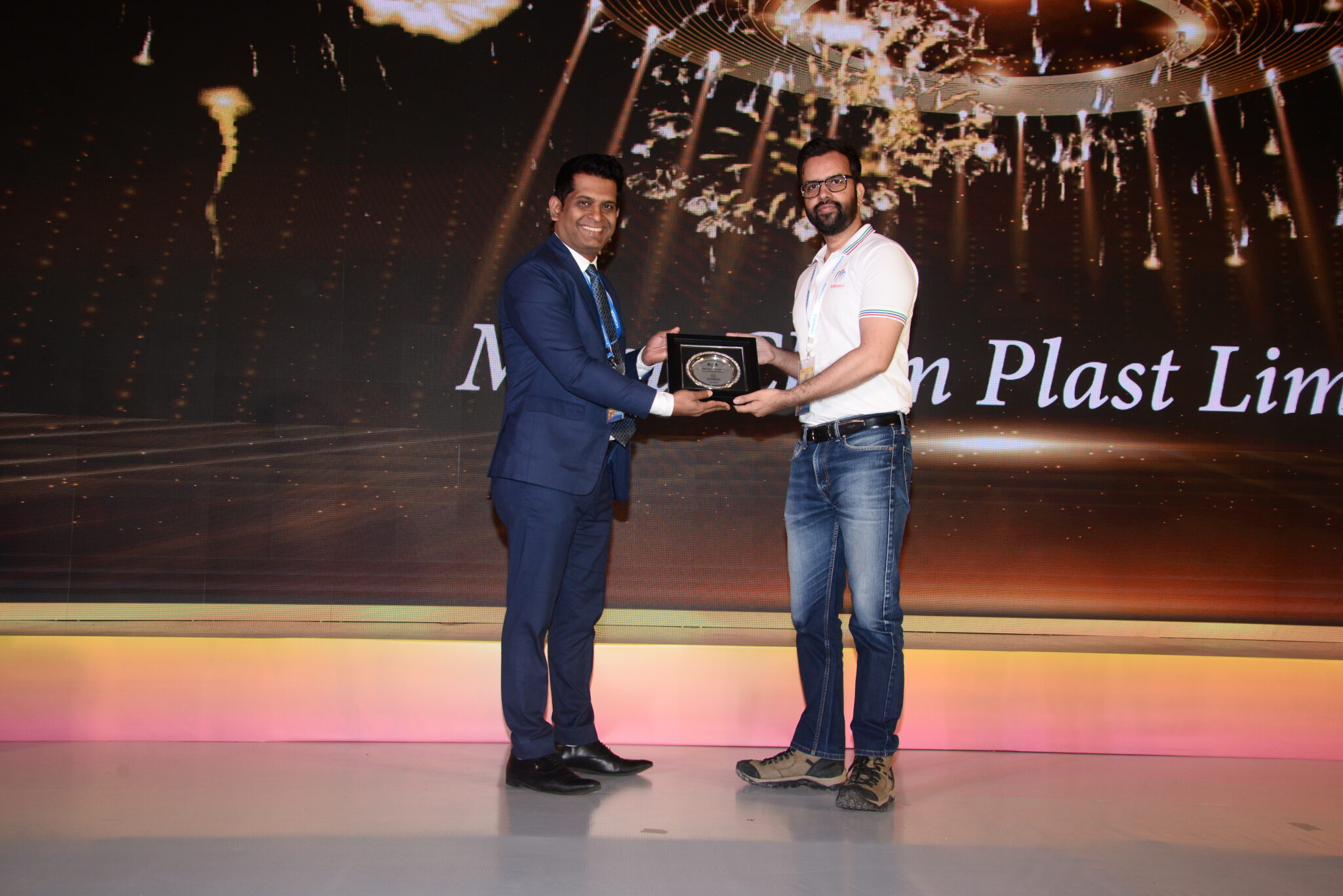 Awarded for providing consistent quality products by Horiba
We are thrilled to receive the prestigious award from our esteemed client, Horiba, at Synergy 2023! This recognition highlights our team's dedication, expert teamwork, and unwavering work ethics in consistently delivering high-quality products.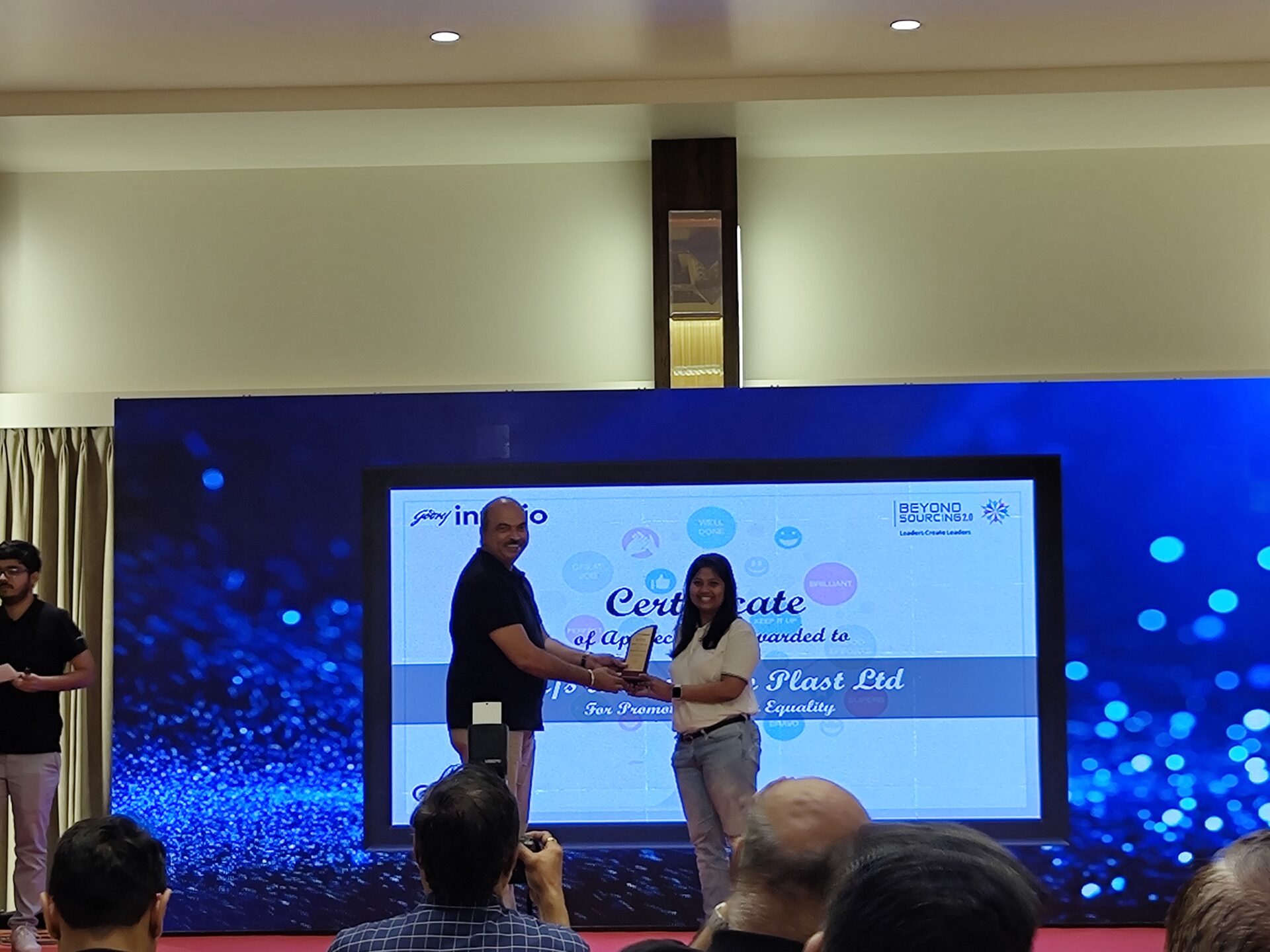 Gender Equality Award - Godrej Interio
We are incredibly honored and thrilled to receive the Gender Equality Award from Godrej! This recognition reaffirms our steadfast commitment to fostering a workplace that champions equality and empowers all of our employees, regardless of gender. At MitsuChem, we firmly believe that a diverse and inclusive workforce drives innovation and creativity.
Fastest Product Developed (Speed to Market) by AIPMA-AMTEC for the patented product Miyon-M4 Head Bow.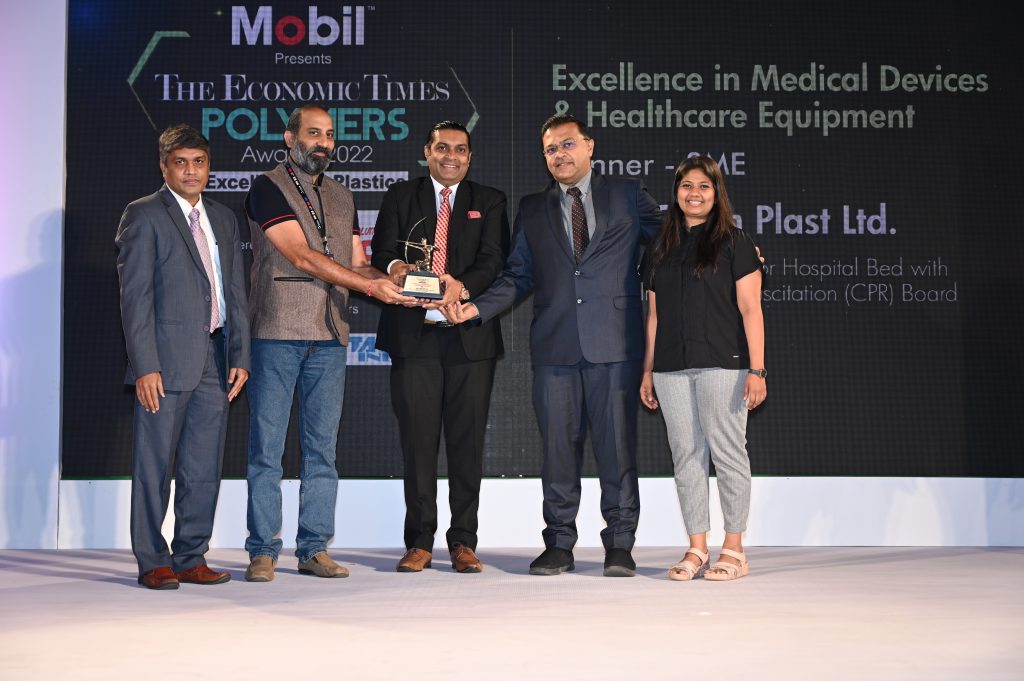 Excellence in plastics by ET Polymer 2022 for Innovation in medical Devices & Healthcare Equipment for our patented, innovative product of M4-Miyon Head and Foot Bow with Cardiopulmonary Resuscitation (CPR) Board.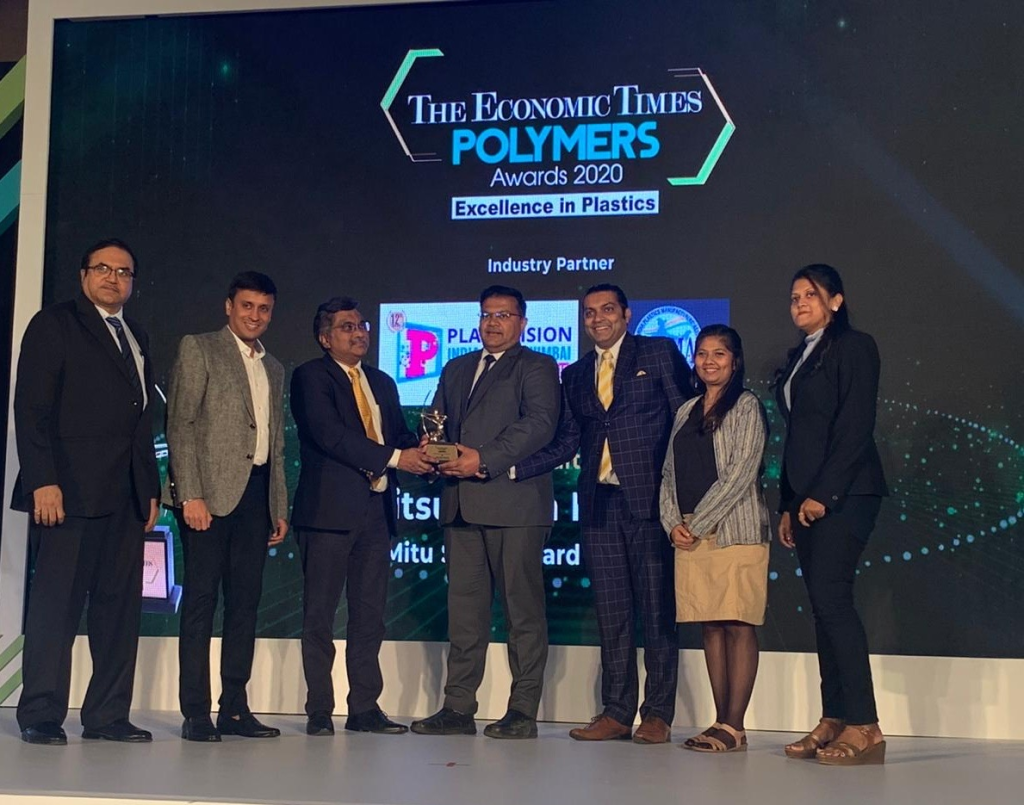 The Economic Times POLYMERS Awards 2020
Welcoming 2020 with yet another award in our basket! Mitsu won an award for Excellence in Plastics in the Healthcare (SME) Segment for Spine Board (Stretcher), proudly Made in India organized by ET Polymers 2020.
Yet again, Mitsu has been awarded India SME 100 Award, Celebrating SME Achievers 2019, organized by India SME Forum.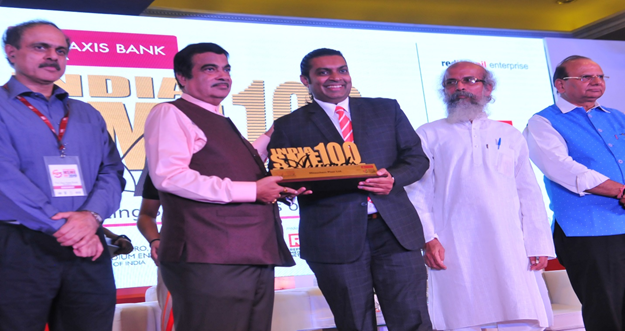 Mitsu Chem Plast Limited gets India SME 100 award
Mumbai, 29th June, 2019: Mitsu Chem Plast Limited (MCPL) conferred upon promising SME award by India SME Forum on 28th June, 2019 by the hands of Hon'ble Minister of MSME – Shri Nitin Gadkari.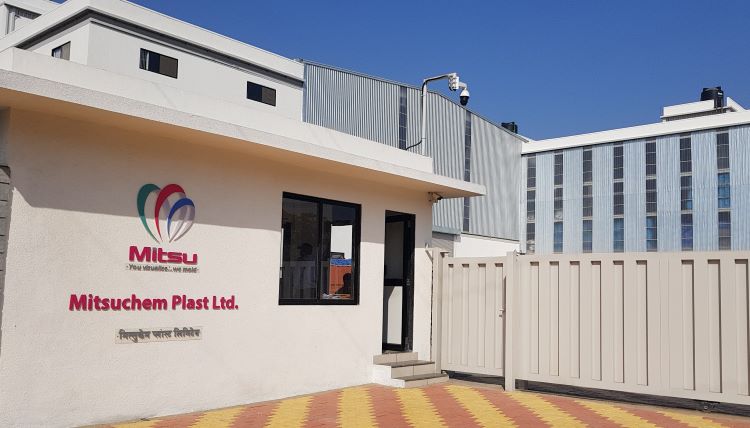 Mitsu Chem Inaugurates its new Khalapur Unit
A new state of the art plant with latest technology of Mitsu Chem Plast Ltd. at Khalapur was inaugurated on 27th Jan 2019, in presence of clients & stakeholders.
This year too we have won the ET polymer award for our product bed board plank under best innovation award in healthcare segment. Sanjay Sir & Manish Sir accepted the award.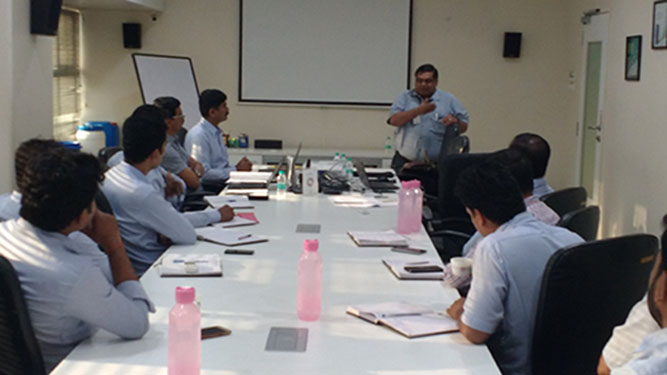 Higher certification of ISO achieved
On 04th & 05th Nov'2017, ISO 9001:2015 Audit was conducted at Tarapur. Main Auditor Mr Rajesh Parekh from M/s. ORYX Management system LLP through ROHS certification Pvt Ltd were present to conduct the audit.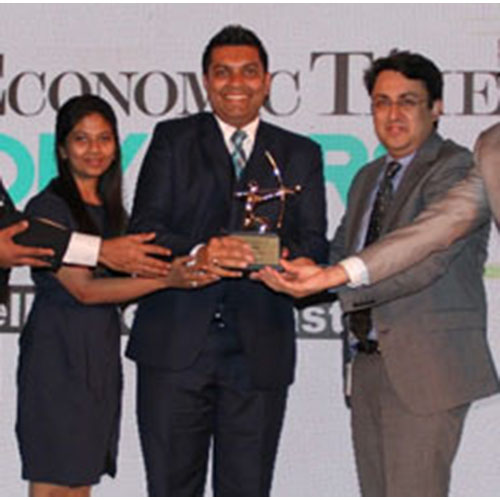 One more award in our bag of achievements! We have received an award for 'Best Innovator' by Economic Times Polymer Award recently. We participated in this category for Bed Side Locker parts.
India SME Excellence Award
We have added one more award to our basket this time. SME Chamber of India presented India SME Excellence Award to Mitsu for Best SME of the Year 2016 for Innovation and Invention.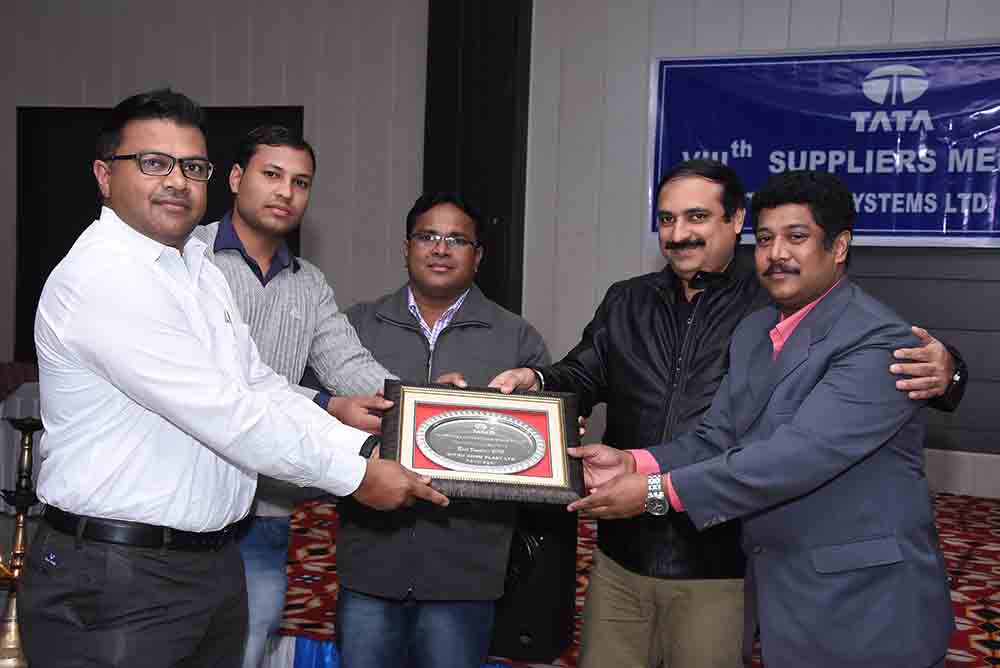 Winners of 'Best Supplier Award'
We are pleased to inform that Mitsu is awarded the 'Best Vendor Award' from their distinguished customer 'Tata Ficosa Automotive Systems Pvt Ltd' for the year 2015. TATA FICOSA Automotive Systems Ltd manufactures and markets components and automotive parts. It is one of the leading brand in the Auto Industry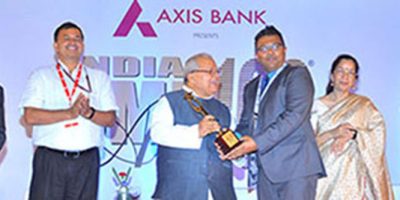 Scaling The Success Ladder With Excellence
Mitsuchem proudly announces itself as one of the winners of India Top 100 SME.